Employee Engagement ideas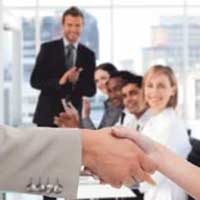 Has this happened in your organization?
You survey your employees and the results come back with very concerning data that indicates many of the employees are not fully engaged.
The managers with employees who are less engaged are asking how they can help turn that around. They don't know where to begin.
Many companies don't evaluate their current level of engagement, and often don't realize there are problems. That's because employees often express their level of engagement in very subtle ways: from physical and emotional ways, to performance and loyalty - or length of service.
When employees only do the minimum work required, and easily give up when faced with obstacles, you know they are not fully engaged.
See these ideas to improve employee engagement levels.