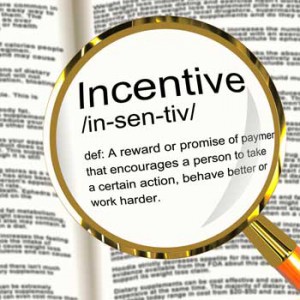 Incentives vs Recognition - the important difference
Employee Incentives and Employee Recognition are used to achieve certain objectives, but they're not the same.
Unfortunately, these two terms are used interchangeably and could cause you to miss your overall objectives if you don't appreciate the differences. We all know the employee recognition definition, but what does incentive mean?
Workplace incentives and employee recognition programs are important tools, and when combined you can get tremendous benefits to your organization. Let's define what is (1) an Incentive, (2) what is Recognition, and (3) the combination of both.