Corporate Event Gifts and Bulk Gift Items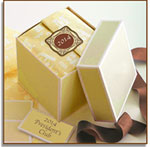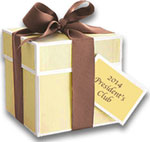 Giving corporate gift bags at events has grown in popularity and is a very effective way to promote your event, increase attendance and award attendees.
Corporate Table Gifts for events and bulk gift bags can be themed to help focus the attendees' attention on the reason for the meeting, such as: golf-related giveaways for golf events, beach theme favors for travel meetings, or common household gifts for Employee Christmas parties.
Gifts for corporate events are perfect for all your promotional events, company holiday parties, product announcements, business milestone celebrations, table favors, or thank you gifts. Corporate gift bags need not be large and expensive, just unique, memorable, and something they will actually use.
We'll provide merchandise to fit any special business event !

Special Meeting Gifts
Golf Outing Prizes-Gifts
Emp Onboarding Gifts
Customer Loyalty Gifts
Company Events
Special Promotion Gifts
Product Launch Gifts
Trade Show Giveaways
Corporate Goodie Bags
Table Gifts for Events
President's Club Gifts
Thank You Gifts
Our unique service eliminates the need for you to find, purchase and store desired products, wrapping or packing each gift (in a bag or box), keeping the prepared gifts secured until the event, and getting everything to the event when needed. We do it all for you!

We'll help you select the best corporate event gifts based on your budget, objective and target audience so your event is a huge success. Gifts are good, but tying your gift to your goals and theme is even better.

Our Special Events team is dedicated to direct sourcing and bulk fulfillment, and works with hundreds of brand-name manufacturers. Use their expertise to help you find the right brands and products for your special event. We can bulk ship your gifts to a single or several locations, or we can send packages individually to your list of recipients. Need bulk gift bags for corporate events branded with your logo? Not a problem.

We offer custom bundling for a completely unique, one-of-a-kind gift as well as bulk gift bag packaging options to match your corporate logo, colors or program theme.
---
Corporate Event Gifts:

Are you looking for a special gift to hand out at your next conference, meeting, or special event?

Give them something they can remember you by. Add special packing, your logo and custom message to make your meeting and your gift truly unique. We can help make it easy!

---

Golf Related Event Gifts:

Your Gift could include lower costs items such as:
golf caps, divot tools, hat clips, groove brushes, tees, alignment rods, ball markers, sunscreen, lip balm, and money clips.

... or, larger golfing items such as:
caddy towels, umbrellas, head covers, and putter covers.

The corporate event gifts are completely up to you. Just tell us what you want.

---

Travel Related Event Gifts:

Show your appreciation for their attendance, and use themed gifts or gift bags to focus their attention on the reason for your special company event.

Incorporate a themed gift or corporate goodie bags into your meeting, making it a part of the event. Leave them with something to remember you, and your brand.
---

Please request a Quote Today
Prefer to give event guests a choice of gifts? We offer multiple solutions to allow recipients a selection from almost 100 gifts from the price-point you choose, using either customized plastic cards, or catalogs (printed or online). There's 17 price levels to fit every award and gift giving budget. (Gift Catalog details) Our level-based gift program can be tailored to your needs. Please ask about this option when you contact us.
---