When your goal is to create a growing company, there is nothing more powerful than having 100% of your employees accept and buy-in to the culture you are trying to build!

At Select-Your-Gift, one of the most important issues we work on with our clients is to help their entire staff be encouraged, motivated and involved in the success of their organization. Where all employees are working as one. Working together for growth.
It's important to have great employees who are ambitious and creative, and these employees are valuable assets in your organization. But, it's even more important for your company to have high levels of employee engagement.
Employee Engagement is the most important factor to your company's' ability to succeed and grow! When your company's culture is internalized and owned by each individual who wants the company to succeed, it becomes an extremely powerful driver of quality and growth.
The challenge for management is to develop a clear, concise and actionable strategic growth plan, and then effectively communicate your plan to the entire organization. You need each employee to buy-in and trust your strategy and goals, and to have leaders who can lead!
One of the key drivers of Employee Engagement is to create a Culture of Continuous Employee Recognition
Continuous employee recognition from managers is a proven contributor to higher levels of employee engagement and productivity. Below are some great recognition ideas to help your employees feel valued, improve their moral, and keep them motivated and engaged.
Frequent recognition and expressing your appreciation is always appropriate! You don't have to wait for a special event. Let your staff know that you notice and care about what they are doing - throughout the year!
Frequently thank your employees, and acknowledge the impact they are having. Let them know how much you appreciate their efforts and dedication.
We're here to help you honor your team! Below are some great employee appreciation gifts and ideas to help your employees feel valued, improve their moral, and keep them motivated and engaged. These simple acts will let your team feel appreciated and know that you care about what they are doing and their well being.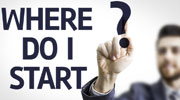 Contact us using the form below, and we'll help you get started. Or call us at 630-954-1287.
Select-Your-Gift wants to make employee recognition easier! Get started now!
---