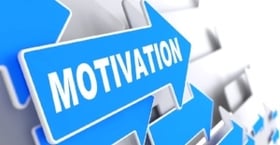 A Points-based program is one of the most powerful and effective ways to motivate and recognize employees. They work so well because of their flexibility to adapt and change focus, providing rewards for many different types of activities and achievements that are important to your company.

Employees are motivated to find ways to earn and accumulate additional points, which enables them to redeem higher valued awards of their choice.

Another benefit of recognition programs that use reward points, is they are easily understood by employees. Most people are already familiar with getting points from airlines, credit cards or stores.

If your company's strategy is to create a Culture of Recognition, and achieve the huge benefits that come with that goal, it's important to have an efficient recognition platform to help manage a wide range of simultaneous recognition programs. The best solution is an online comprehensive points-based rewards program.

Benefits of an online, Points-based recognition platform include:
Managers will have real-time employee details at their fingertips so they can track the progress of the incentive program.

Tools are provided for management to create targeted communications to participants to help encourage positive behavior and even greater achievements

Participants know exactly what they need to do to earn points and "what's in it" for them

The platform provides each participant with an online point-bank account for their accumulated points, with secured access

Reward Redemption is easy using our large online rewards catalog.
---
Multiple Recognition Programs supported
With a recognition software platform using Points, companies can easily award points to express appreciation and gratitude to their staff.
Many different corporate rewards and recognition initiatives can be managed within an online recognition platform that's designed to be flexible and scalable. The software provides for organization wide consistency, with local-level rewarding flexibility.
Comprehensive tools are included to simplify the administration of many types of recognition programs, such as:

Safety Programs
Sales Incentives
Service Award Recognition - a Fully Automated module is included
Peer Recognition
Wellness Programs
Employee Recognition/Incentives
Above and Beyond Awards
Attendance Recognition
Birthday Recognition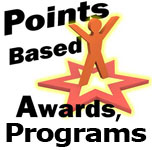 Points-based Employee engagement platform - Highlights
Select-Your-Gift's comprehensive, easy to use system, offers many features including:
Communications suite provides many ways to promote your employee motivation programs to participants.
Hierarchy enables targeted communications and variable access to program participant segments.
Budget Manager controls spend by region, location, and department for the program and employee motivation gifts
Participants choose their awards, and may save points for even larger awards with this employee motivation program.
Dedicated Program Manager is assigned for a single point of contact
Global Fulfillment of life-style merchandise


Click above to request information, or schedule a demo
---

Why Select-Your-Gift
for your Employee Point Programs?
Our support team brings years of experience in employee motivation program design, implementation, and analysis. When you contact us, a dedicated Program Manager is assigned, providing a Single Point of Contact for fast, personal support.
For a summary sheet of this Points-based Recognition Program, download flyer.
---
Get started today with a
comprehensive Online Points-Based Employee Recognition Program!
Call now to talk to a Recognition Specialist
call 630-954-1287 (M-F, 8:30 am - 5:00 pm CST),
or
Use the form below to request FREE information.