The Problem: Most employee sales contests miss engaging 80% of the sales team - who for various reasons, will never be your star performers. Any Sales Contest that is designed where only the TOP few can "win" and everyone else is a "loser", will actually do more harm than good.
You don't want most of your sales team feeling, as soon as you announce and start your new contest, that there is no hope for them to win anything.
We can do better!
Select-Your-Gift is offering a FREE eBook to help you design a sales contest that energizes your ENTIRE sales team. We hope the concepts presented here will enhance your abilities as a Sales Leader, contest designer, and sales motivator.
The concepts and ideas presented in our free eBook will help you create a contest that gives each person their own achievable goal, and rewards each person who meets or exceed their personal goal. That way, everyone has a chance to win something!
Get started Now! Contact Us for
Contest Awards information, and get the free eBook.
Upon receiving your request, we will immediately email a link to download the Free eBook: Guide to Sales Contests.
---
All great Sales Contests
need great Awards!
Sales Contest Award Ideas: As described in the Sales Contest (eBook), you can provide gift-of-choice awards for each of the achievements levels defined in your contest. See these two easy to use contest award options: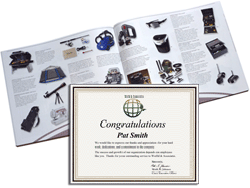 Gift Catalog Award Packets are low cost and easy-to-administer solutions. Each includes an Award Presentation Packet with everything needed, including your choice of stationary that can be printed with your company's message and logo.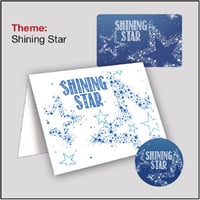 SPOT Award packets includes a themed plastic card, along with a Note Card and mailing envelope. Employees can redeem one gift from the selected level of the online awards catalog.

Both options will fit any award budget - starting as low as $20/each, including the selected gift and shipping to anywhere in the lower 48 US. For all your sales contests, we have the awards you'll need. Many tailoring options are available to make these award packets just right for your contest awards.
---
Get started today!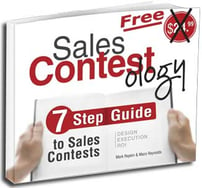 Call now to talk to a Recognition Specialist
call 630-954-1287 (M-F, 8:30 am - 5:00 pm CST),
or

Use the form below to request FREE information.
We will email a link to download the FREE eBook, plus...
We will also send you an actual Sales Contest Award-of-Choice packet with sample award catalogs, and information on how to get started. Give your contest winners a gift of their choice.
We want you to see the quality of these award packets, and what the employee will receive when they are recognized.