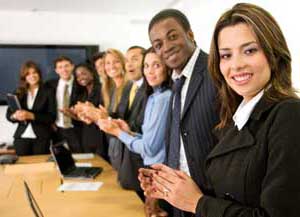 Select-Your-Gift's
Award Program provides a Gift of their Choice
for Employee Recognition Awards, Appreciation Gifts and Holiday Gifts. Allow your staff to choose their own gift from a wide selection of popular items. Award recipients may redeem using the provided catalog or by viewing an expended selection online for even faster redemption. They are perfect award solutions for everyone in your workplace.
Why is employee recognition important?
When you recognize employees for their achievements, excellence and extra efforts, you are showing you value and appreciate them. You're also expressing gratitude for their great work, accomplishments, or their dedication as they hit certain service milestones in their career. Using many types of recognition programs helps your company create a culture of recognition that will result in more engaged employees.
Employee Recognition packets provide a Gift of Choice for any recognition program or gift occasion. Some great recognition ideas are: Gifts for - Employee Appreciation Day, Birthdays, Holiday, or Client Thank You gifts; and Rewards for - great work, special efforts, going that extra mile, and years of service awards.
Many
tier-level gift-of-choice packages
are available so you can control your budget by selecting the tier-price-level that's right for each of your awards or gifts. They are easy to order, with No minimum order quantity.
It's easy to tailor employee recognition award packets, making them perfect for your program
with the many available themes and customization options. Options include: your choice of tier-level catalogs, themed catalog covers, themed stationery for your congratulatory letter, and themed packet closing seals.
Award Program Ideas:
Award of choice Packets are perfect for Employee Appreciation Gifts, Client Gifts, Recognition Awards for Service Milestones, Employee Holiday Gifts, Thank You gifts, Congratulations, Safety Awards, and much more.
(see more Employee Recognition Ideas)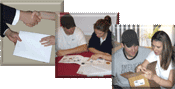 It is Recognition Made Easy:
You Present, they Select,
and they Receive their gift!

Employees choose their own Gift: Recipients have two easy ways to select their recognition award. Using the unique redemption code included with each packet, employees can either use the included catalog to choose their gift, or they can redeem online where they will see an even larger selection.
Select-Your-Gift provides prompt fulfillment of their selected item, with 100% employee gift satisfaction guaranteed. Delivery of the gift within the contiguous United States is included in each tier-level package.

Get started Now! Contact us and we'll send a free sample employee packet.
---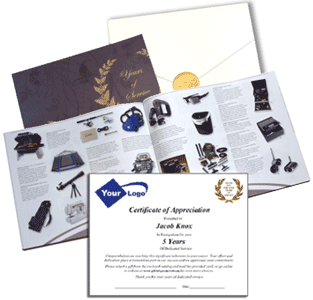 What is included with Employee Award Packet?
ALL of the following are included with each tier-level package:
Gift Catalog: Each Gift-of-Choice Catalog offers a large assortment of popular life-style products. see: tier-levels, prices, and selections
Catalog Covers: Choose from our many themed Catalog Covers. see choices
Redemption Information: Award recipients can redeem online using the included instructions, or they can redeem using the provided catalog and postage-paid mail-in redemption card.
Expanded Online Selection: When awards are redeemed online, the employee will see almost twice as many items as shown in the included catalog.
Award Certificate: Your choice of themed stationery for printing your service award certificate, or congratulatory letter see choices. Optional custom printing and personalization is available.
Inner-Jacket: A uniquely designed, formal inner-jacket holds the award catalog and stationery.
Closing-seals: Choose a seal that matches your program theme. These seals are used to close the inner-jacket of the presentation packet. see choices of seals
Presentation Envelope is perfect for your Awards Ceremony: Formal Recognition is easy with the provided presentation materials and envelop. For remote staff member, the provided large white "outer" envelope can be used to individually mail packets.
The Gift & Shipping: The selected gift and the shipping of the gift to the employee (within lower 48 US) is included.
No expiration of your award-packets. Whenever redeemed, the online item selections are ALWAYS current
Our guarantee: Employee gifts are backed by our 100% satisfaction guarantee
Assistance: Email and Toll-free telephone support is included for employee assistance with ordering or status questions
Redemption Status Reports: Track your recognition program with Program Management redemption-status reports. Available upon request as Excel files
---

All-Virtual Awards and Gifts for REMOTE Employees

For your Remote Employees - get details for an all electronic Gift-of-Choice option.

We can show you how you can easily provide meaningful gifts of their choice for all your remote employees. See more details here, or Contact us today to schedule a short overview and an online demo

---
The following table shows the prices for each Tier-Level Recognition Package. Everything is included at each package-level. Click a price-level below to browse the awards in each.
Pricing for each
Employee Gift / Award
tier-level package
---