National Nurse Appreciation Week is celebrated annually to honor the individuals known as the heart of healthcare workers, to raise awareness of the important role nurses play.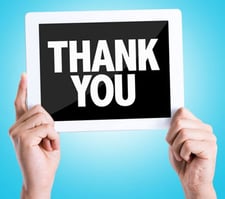 The Importance of Recognizing Nurses and Showing Appreciation
Now, more than ever, nurses need our support! Nursing professionals have the same health concerns as we all do, but they continue to provide for our needs, to keep us safe, and to care for those who are sick.
The skill of nurses, and their commitment to help is making a difference and saving lives, every day, as it has even before the pandemic.
We know that your nursing staff is the heart of patient care. We also know that recognizing nurses and their contributions is incredibly important to their job satisfaction and to foster a positive work environment. Your meaningful recognition provided during nurses week, and all year, will help deepen the loyalty of your nursing team to the organization, knowing management truly cares about them.
Nurse Appreciation Week is a perfect opportunity to express appreciation to your healthcare professionals.
Below, see some easy ways you can show your appreciation to your nurse professionals, and help boost their morale. Our outstanding nurse appreciation gift ideas take the guess work out of trying to decide which gifts would be best for your staff. Each of these solutions provide your healthcare heroes with a Gift of their Choice.
The different Appreciation Gift options, shown below, lets you decide which is the best way to acknowledge your Nursing Heroes, depending on your own health care environment.

Whether you choose to use the more formal Gift Packets and catalogs, Gift Cards with online redemption, or our Virtual Gifts - which is an email delivered solution. Each of these options provide Nurses with a choice of their own gift – delivered right to their homes.

When you honor your nurses using one of these options, be sure to include a personal message expressing your thanks, and tell them how much appreciate their work, and how much you value them.

Select-Your-Gift makes it easy! All options are offered with tier-level collections of gifts recipients can select, so these solutions can fit every gift budget.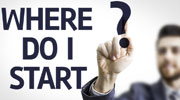 Contact us using the form below, and we'll help you get started. Or call us at 630-954-1287.
Select-Your-Gift wants to make employee recognition easier! Get started now!
---