Employee recognition is crucial for creating a positive work environment and increasing employee engagement. At Select-Your-Gift, we specialize in providing effective employee recognition programs that will help you cultivate a culture of appreciation and motivation in your workplace.
Contact Us - using the form below and we will send a sample of an Award Presentation Packet that's given to employees for Awards or Gifts. Plus we'll send samples of the included themed stationery and seals, and a sample gift-of-choice tier-level catalog.

We want you to see what the employee receives when they are recognized. The provided information will include complete pricing and more to help you get started.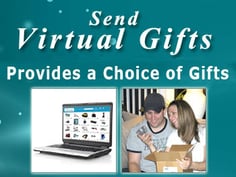 In addition to our popular Award Presentation Packets, we also provide a Virtual - Emailed solution. With this easy-to-use option for Gifts and Awards, you can provide meaningful gift-of-choice recognition by EMAIL with your message and a link to an online, large tier-level collection (you choose the level) for the recipient to select a gift, and it will be sent directly to them (within the 48 US). It's a Fast and Easy Option.
When requesting information, please tell us any special requirements, and the types of programs your are considering, such as: Service Awards, Holiday Gifts, or Points-based solutions.
---
Why Select-Your-Gift for your employee recognition?
We will continue to support you and your program with a single point of contact, helping with every aspect of your program.

Select-Your-Gift makes employee recognition - EASY!

Your assigned specialist will provide you with prompt personal service. Beginning with a review of your requirements, we will help tailor a recognition program that exactly suits your needs. Whether you're considering Service Recognition Awards, Performance related recognition, Holiday gifts for employees or clients, or a comprehensive online points-based solution.

With personal service with your specialist, Select-Your-Gift makes employee recognition easy. Get started today!
---
Call now to talk to a Recognition Specialist
call 630-954-1287 (M-F, 8:30 am - 5:00 pm CST),
or
Use the FORM below to request FREE information.