Employee of the Month Programs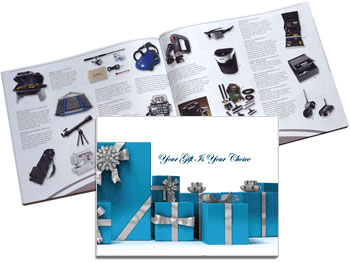 Employee of the Month programs are an important part of your combined strategy to create a culture of recognition. All your employee recognition programs work together to provide benefits to your organization, including:
Improved employee morale, loyalty and retention
Increased levels of employee engagement
Promoting your company's values and culture
Providing timely recognition of outstanding employees
Frequent Employee Recognition is an effective communications tool you can use to reward achievements, and reinforce the behaviors you want repeated.
Tips to getting your Employee of the Month programs started:
Define your employee of the month criteria and nomination process: Define the standards for receiving this award. Doing so will help employees feel the program is unbiased and fair. Allow everyone to feel involved in the process by making it easy for them to nominate coworkers for the award.

Publicize your new Employee-of-the-Month Program: Announce the program, the nomination process, and the awards at a company meeting, and in your company newsletter if you have one. Build excitement for the employee recognition programs, and also be sure to publicize your monthly winners!





Get FREE info and sample Employee of the Month packet sent to you




Recognize employees every month. Honor them with an Award Presentation packet customized with your expression of appreciation for their dedication and efforts. The enclosed Employee of the Month Gift Catalog allows them to select their own award from a wide range of popular life-style items.

Award Redemption: Recipients can redeem using the awards catalog and postage-paid card provided in the presentation packet, or by redeeming online where they'll see almost twice the number of items to choose from.

Easy to administer employee recognition program with the lowest prices, no minimum orders, quick fulfillment of awards, and all our employee of the month gifts are backed by our 100% satisfaction guarantee.

Everything is included: Employee of the Month programs include the beautiful award presentation packet, catalog, the selected gift, and the gift is shipped directly to the employee -within lower 48 US.

Order Employee of the Month Award Packets: Order monthly (or quarterly), or give us a standing order to automatically ship the same number of packets to you monthly. Packets can be personalized with each employee's name, or you can add a name to the provided certificates before presenting awards. View our employee recognition gift catalog packets today!
---
Do you have multiple locations? Instead of sending the award packets to you for distribution, we can mail them to your remote managers (for employee distribution), or we can individually send them directly to your employees. Please ask about this optional mailing service for these Employee of the Month programs.
Awards that fit your budget! We offer many price levels for the Award Packages, so they can fit every award and employee of the month gift budget. (details)
We look forward to working with you. Be sure to view the other great employee recognition programs that we offer!

---
See other Employee Recognition solutions
See the many ways you can recognize employees. Since no single program can do all that is needed, your corporate recognition plan should include a combination of recognition components. Your various recognition programs will help motivate employees to higher levels of engagement and performance.