A step-by-step guide providing tips and practical advice for starting the
most important Recognition Program in your company.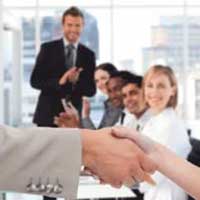 Your Employee Service Awards and Recognition Program is an important element to help you reach higher engagement levels, and improved employee loyalty.

For this Guide, Select-Your-Gift has gathered key Service Recognition insights we have learned from years of working closely with thousands of clients of all sizes.
Everyone loves to be recognized!
In the following pages of this Guide, we offer these insights to give you the information, tips and tools needed to develop a successful Service Awards Program. One that will play a significant role in helping you establish a culture of recognition in your organization.
We'll start with a brief history of Service Recognition, and continue with specific steps detailing How to Get Your Program Started. You'll read about the latest company service award trends, the 4 different types (or categories) of service recognition, ideas for how to set up your budget, award presentation tips, and more.

Or, see Service Award Guide's contents to jump to specific topics
Prefer to Read the Service Award Guide offline?
When you use the form below to request more information, we'll immediately email a Download link for this free resource. In one easy to read, 36 page eBook, you'll get all the information needed to develop and implement an effective Service Anniversary Recognition Program in your organization.
---
Call now to talk to a Recognition Specialist
call 630-954-1287 (M-F, 8:30 am - 5:00 pm CST),
or
Use the FORM below to request FREE information.