Employee Recognition has been proven to increase loyalty, morale and employee engagement. Showing appreciation of your staff members produces impressive benefits to organizations. Engaged employees are generally happier, more productive, and provide higher quality products and services.
Get more information about solutions that can be tailored to your specific needs.
Use this quick list to find Easy to use Employee Recognition Program Ideas:

---
Make your Employee Recognition Gifts unique with these packet tailoring options
Explore the following options to make Gift-of-Choice award packets just right for each Gift or Award Program
Stationery and Seals: See the choices for the included stationery and seals - shown below. Note: Included stationery is provided blank unless you choose optional personalization and printing. Please contact us for custom printing details.

Catalog Covers: Get this PDF to see all your Themed Catalog Cover choices.

Tier-level prices: Choose the tier-levels for your gift/award packages - see all price levels, and the awards in each catalog.

Enhanced Award Presentation Packet Options: See enhanced options for certificate holders, or framed certificates in a presentation box.
---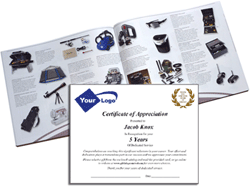 Presenting employees with a recognition certificate and a gift of their choice is a perfect way to show you appreciate them and their significant contributions to your organization.
Select-Your-Gift makes Recognition easy, with quality Award packets.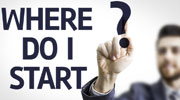 Contact us, and we'll help you get started. We will be happy to forward an information package with a sample Employee Award packet, catalogs, certificate, customizing options, and pricing. A dedicated specialist will provide personal assistance and be your main point-of-contact. Select-Your-Gift helps make your employee recognition job easier!
---