Select-Your-Gift offers many customization options for Employee Gift of Choice Award Presentation Packets.
Explore the following options that allow you to make each award packet as unique as your organization
Stationery and Seals: See the choices for the included stationery and seals - shown below. Note: Included stationery is provided blank unless you choose optional personalization and printing. Please contact us for custom printing and personalization details.

Catalog Covers: Get this PDF to see all your Themed Catalog Cover choices.

Tier-level prices: Choose the tier-levels for your gift/award packages - see all price levels, and the awards in each catalog.

Enhanced Award Presentation Options: See enhanced options for certificate holders, or framed certificates in a presentation box.
---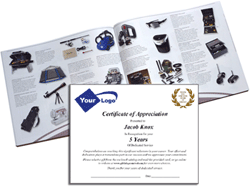 Presenting employees with a recognition certificate and a gift of their choice is a perfect way to show you appreciate them and their significant contributions to your organization.
Select-Your-Gift makes Recognition easy, with quality Award packets.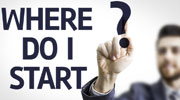 Contact us, and we'll help you get started. We will be happy to forward an information package with a sample Employee Award packet, catalogs, certificate, customizing options, and pricing. A dedicated specialist will provide personal assistance and be your main point-of-contact. Select-Your-Gift helps make your employee recognition job easier!
---