Whether your employees are working from home or still reporting into your workplace, employees today are experiencing heightened stress and anxiety.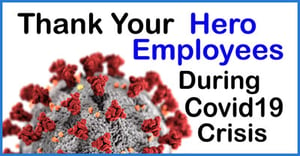 In this strange new business environment brought on by the response to the Coronavirus, be sure to show your appreciation and say Thank You to your employees who are working hard to help us all through this difficult time.
Today, employee appreciation has taken on a whole new meaning and level of significance. In fact: Employee Recognition is Essential! Especially now!
As many companies struggle to adapt and survive, the support and contributions of your valued employees is the key to your organization's success and its ability to produce results. Therefore, it is vital to recognize employees, keeping them motivated and happy in the midst of this crisis.

Employee appreciation gifts are ideal to just say Thank You, and for special occasions
like holiday celebrations or Employee Appreciation Day events.

Our workers are the true heroes! Your staff deserves thanks and praise for their hard work, now more than ever!
During this crisis, many of our employees are being called upon to help in unfamiliar ways and in shifting roles, and they are stepping up to the task and working hard. While many Remote Employees are supporting their company's important business functions from home, they are also concerned about their own family's health, safety and other needs. With all the stress and distractions while either working from home, or in your workplace, it's easy for employees to get discouraged and become disengaged from their job.

With all that's going on, remember to Thank your employees. Acknowledge the impact they are having as you tell them how much you appreciate their efforts and dedication.
Recognizing your employees efforts will help improve relationships between management and your team, as well as help your workforce stay strong and motivated, knowing their efforts are appreciated and vital to us all.
We're here to help you honor your team! Below are some great employee appreciation gifts and ideas to help your employees feel valued, improve their moral, and keep them motivated and engaged. These simple acts will let your team feel appreciated and know that you care about what they are doing and their well being.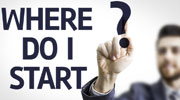 Contact us using the form below, and we'll help you get started. Or call us at 630-954-1287.
Select-Your-Gift wants to make employee recognition easier! Get started now!
---