Pre-designed themed packets makes On the Spot Awards an easy way to recognize and reward desired behaviors. Immediately acknowledging great work, or extra efforts will motivate all employees to repeat those actions.
Providing Instant Rewards, along with a personal note and a gift of their choice, allows management to quickly express their appreciation for going that extra mile - right on-the-spot, when it happens.
Select-Your-Gift offers many ready-to-go packet designs, shown below, or we can design a unique themed package just for you - with your logo, message, and colors!
Everything is Included with each Spot Award: The Employee Spot Recognition Presentation materials including a themed Gift Card and Note Card for your personal message, an envelope with a matching themed Seal, a gift the employee can select online, and the gift shipped anywhere in the lower 48 US. The back of each spot recognition card includes a unique redemption number and online redemption instructions.

See Spot award packet details, tier-levels, pricing and options.
Every organization is unique and has its own culture and core values. One type of employee recognition program may work better for one, and may not work as well for another. But, there is one recognition program that works for everyone! Instant, On-the Spot Recognition.

All employees want to be noticed and appreciated for their great work, or exceptional performance. Now, when a manager sees something great happening, they can immediately show their appreciation, and use the included note card to say why it was a great job.
---

Ready to Motivate Employees with On the Spot Recognition?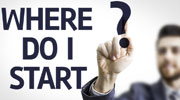 Contact us, and we'll help. We will be happy to send you a complete sample Spot Recognition packet, information and pricing. Your dedicated recognition specialist will provide personal assistance and be your main point-of-contact.
Select-Your-Gift wants to make your recognition job easier! Get started now!
---