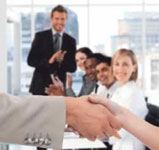 When planning a new Service Recognition Program or updating a current program, it's vital to know what other successful companies are doing.

Select-Your-Gift wants you to have the most information possible when planning your new Service Awards program.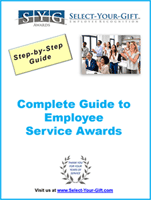 We know that organizations will implement better programs, and have more success, when they understand what has worked well for others.

This Manager's Guide provides that helpful information and guidance. It begins with the importance and value of service recognition, then describes what other companies are doing, what awards work best, how to present service recognition to employees, and even how to calculate budgets for your first and second years.
Read the Guide now! You have 2 Choices:
1.

Read it Now! Click to read the Manager's Guide - ONLINE.
2.

Download the eBook version. Use the form below to request more information, and we'll immediately email a link to download the eBook.