The Perfect Solution for Business Gifts: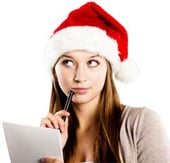 The secret to a great employee holiday gift is to give each person something they want, appreciate, and will actually use. It's EASY when you give a gift they can choose for themselves!

So, take the guess-work out of Employee Gifts for Christmas! If you're looking for the perfect Holiday gift idea for your company, this is it!

Select-Your-Gift makes it easy with Gift-of-Choice Packets prepared with your company's Holiday message and logo printed on the provided stationery. Each packet includes everything you need. And, all Christmas gifts for employees are backed by our 100% satisfaction guarantee.

This VIDEO shows how we make it easy to give great Employee Holiday Gifts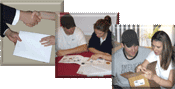 As shown in the video, each recipient can select their own gift online from a large selection of popular lifestyle gifts, and we'll quickly ship the employee Christmas gift directly to them - with NO additional charges. Everything's included for one low price per package.
See what's Included, and prices.

This year, give employees a gift they'll love and remember.

In a Rush? No problem, call us today! We make employee gifts easy! Simply pick the Package Level, 17 tier-levels are available, starting as low as $20 - complete! We'll enclose the selected catalog level along with your company's holiday message in ready-to-go Employee Holiday Gift Presentation Packets.
Get Info & FREE sample Employee Holiday Gift Packet
---

It's easy to customize your Employee Gift Packets: Simply provide us with your company's Logo and holiday message, and we'll print it on your selected holiday-themed stationery to insure employees will always remember your company and your special gift.

See Holiday Gift Customization options and easy ordering information.
---
Get started with your
Employee Holiday Gifts today!
Call now to talk to a Recognition Specialist
call 630-954-1287 (M-F, 8:30 am - 5:00 pm CST),
or
Use the form below to request FREE information.