Redeeming your Service Anniversary Award
Before continuing, please confirm you're at the right web site:
If your company gave you an award packet from Select-Your-Gift Employee Recognition, there will be a redemption-information card inserted inside your packet. That card will have your unique redemption code, and will direct you to redeem your award at: www.gifthdq.com/redeem

If you have anything different,

STOP!

You're at the wrong web site.
To help you get to the CORRECT web site to redeem your employee service award, the following is provided.
First, look at the redemption instructions included with your employee service award.
Note the redemption WEB SITE ADDRESS provided with your years of service award package.
The web site address provided in your instructions must be entered in the browser's ADDRESS line at the TOP of the page. Do NOT enter it into the SEARCH line.
If entered correctly, you will see a redemption page - asking for your codes.
If, instead, you see a listing of web sites (search result listings) then you either typed the address in the search line instead of at the top of the page, or you may have typed the web address incorrectly.
---
If your company wants to START an
Employee Service Awards Recognition Program.....
Employee Anniversary Awards with Presentation Packets from Select-Your-Gift provides an easy-to-use program to recognize and show appreciation for your valued employees' service, achievements and loyalty.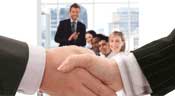 Corporate Service Milestones: Traditionally, companies start recognition upon the 5th service anniversary, and then at 5 year intervals. Today, many companies are including employee service awards at the completion of their on-boarding process, and at 1-year and 3 years of service milestones.
These additional recognition awards are great opportunites to show appreciation to your newer employees, while helping boost morale and their level of engagement.

See: Complete Service Award information - including prices and what's included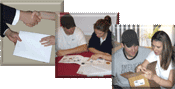 Once an Employee Service recognition award is presented, employees can select their own gift from the provided catalog, or they can redeem online where they will see almost twice as many items. The selected service award gift is quickly sent directly to the employee's home.