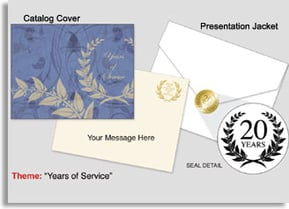 Select-Your-Gift makes it EASY to recognize and inspire your most important assets (your employees).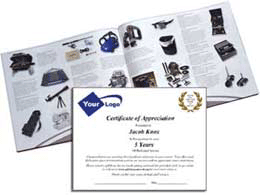 Whether you're starting a new Corporate Service Milestone Recognition Program, or updating your existing program, we would love to show you our easy-to-use solutions to recognize and reward your employees.
We make it Easy for administrators to provide employees with quality service recognition by offering a variety of solutions that can fit every company's budget.

Contact us for details

We will show you how easy it is to get started - using our Gift-of-Choice Service Recognition Packets, or a VIRTUAL (emailed) solution. We will tailor a program that's just right for your company.
Use the Form below to get started.

When you contact us, we'll send you a sample Employee Service Recognition Packet, a sample gift-of-choice catalog, plus information on how you can tailor your award packages, and pricing. The contact information for your dedicated recognition specialist will be included
Select-Your-Gift wants to make your recognition job easier! Contact us today to get started.

---