Employee Recognition and Appreciation Program Ideas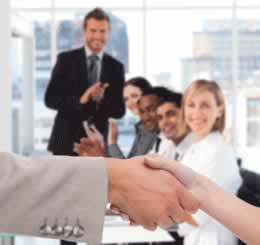 Select-Your-Gift offers many great ways to help companies get their employees more engaged and more satisfied, through the use of reward and recognition programs.
Surveys prove the tremendous impact employee recognition has on improving employee performance, engagement levels, and job satisfaction.

Companies are almost twice as productive when their employees have higher engagement levels, when compared to companies with lower engagement levels.

When on-going employee reward and recognition programs are implemented, along with tangible awards, performance gains are significant!

How Employee Recognition can help your company!
Service Recognition Awards, Employee Holiday Gifts, Spot Awards for Great Jobs, Rewards for safety, and more. These various employee recognition programs let your staff know they are valued and appreciated. Recognition make employees feel good about themselves and about their company's management.
Employee recognition can help improve morale and increase the level of employee engagement.
Employee recognition and more engaged employees tend to provide higher quality products and services, resulting in higher productivity and greater profitability for their company.
According to a Gallup Survey in 2012, companies with higher engagement levels saw:
48% fewer safety incidents
37% less absenteeism
21% higher productivity
... than companies with lower levels of employee engagement.
(some tips to help improve engagement)
---
See these Easy-to-use Employee Recognition Programs
No single recognition program can do it all:
Companies with the highest employee engagement levels always use a combination of incentive and recognition programs - as shown above. We have tried and true employee recognition program ideas that provide management with many opportunities to recognize and motivate personnel to higher levels of performance and loyalty.
Let us show you how we can help make recognition easy. Please Contact us now.
---
Why Select-Your-Gift for your Employee Recognition?
A dedicated recognition specialist will be assigned as your single point of contact
We have extensive experience designing and implementing many types of recognition programs
Quality products, programs, and services for the lowest cost
Prompt award fulfillment with 100% satisfaction guaranteed
---