Are you planning to give gifts to your staff for the Holidays this year? Christmas gifts are one of the best and easiest ways to make employees feel special. A gift given from management is a thoughtful touch that will make them feel all their hard work throughout the year has been noticed and was appreciated.
But what should you get that's memorable, affordable, and be something they will actually use?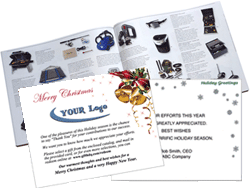 The gift solutions described below will make everyone on your company's gift list happy!
And, it's something they will all appreciate - because you'll be giving them a choice of a gift they really want.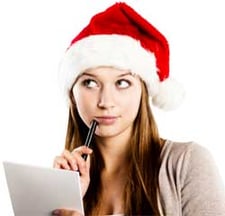 We make the process EASY for you with Holiday Gift-of-Choice Packets prepared with your company's message and logo. Each packet includes everything, and all employee gifts are backed by our 100% satisfaction guarantee. See details and package pricing below.

Just give Holiday Packets to employees, and you're done!

Recipients choose their own gift from a large selection of popular lifestyle items online, or using the provided catalog, and we'll quickly ship their selection directly to the employee - with NO additional charges. Everything's included for one low price per tier-level gift package.
---
Here is a great option for your REMOTE employees! We also offer a completely virtual Gift solution - -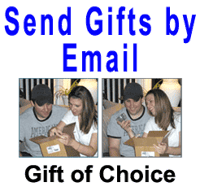 Go all electronic by delivering your message and a Gift of their Choice through email.
We can send emails for you, or we'll provide you with a spreadsheet of unique award redemption numbers. One unique redemption number is emailed to each employee along with your personal Holiday Message!
Recipients can immediately redeem their Holiday Gift online, selecting a gift of their choice from a large collection of brand-name rewards.
Selected gifts are sent directly to the employee's home, anywhere in the lower 48 US.
---
It's just like giving a greeting card - or sending an email with your GIFT inside, one they can choose for themselves.


---

Gift Packets for employees can be customized with many options to clearly identify your company as the giver.

We can include your company's holiday message and logo on the selected stationery so employees will always remember your special gift.
See what's included with each Employee Holiday Gift - all for one low price per package:
Gift Catalog: A Gift-of-Choice Catalog (for the tier-level selected) offering a large assortment of popular life-style products. (see tier-levels)
Catalog Covers: Your choice of Holiday themed catalog covers.
Redemption Information: Includes Online redemption info, plus a Postage-paid mail-in redemption card.
Stationery: Your choice of holiday themed stationery for printing your personal message. Optional custom printing is available.
Inner-Jacket: Specially designed inner-jacket contains the awards catalog
Holiday Themed Seal for closing the inner-jacket
Presentation Envelope: Large white "outer" envelope holds all of the presentation materials, and is mailable.
Expanded Online Selection: When the gift is redeemed online, recipient will see almost twice as many items as shown in the included catalog.
The Gift & Shipping: The selected gift is included, including shipping of the gift to the employee (within the lower 48 US)
No expiration of Gift packets (note: online selections are ALWAYS current)
Our guarantee: Employee gifts are backed by our 100% satisfaction guarantee
Assistance: Toll-free employee assistance with ordering or status questions
Program Status Reports: Track your gift program with redemption-status reports. Available upon request as Excel files
---
Pricing for each
Employee Holiday Gift
package level
The following table shows the prices for each Tier-Level Christmas Gift Package. Everything is included at each package-price level. Click a level below to browse the awards in each.