Service Awards Program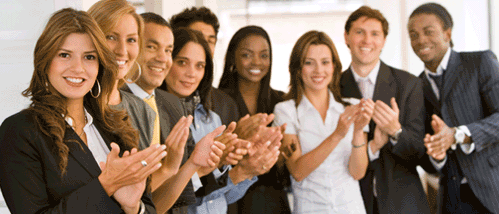 Service Awards are perfect opportunities for an organization to recognize and thank employees for their service with your organization.
Service Awards will show all of your employees just how important they are to you.
Companies today are recognizing the completion of onboarding, plus 1-year and 3-year milestones, in addition to the typical 5, 10, and 15 years (etc), of Service.
Select-Your-Gift offers an easy employee service awards program, providing award presentation packets that allow employees to choose their own gift, with our 100% satisfaction guarantee.
Service Award packets can be personalized with your company logo, your message, plua the employee's name and milestone year.
The presentation of the Award provides management with excellent opportunities to show appreciation for an employee's loyalty, and to talk about their achievements. Management can make it an even more memorable event by sharing some of the employee's most recent contributions and career highlights.

Whether you are stating a new service awards program, or looking to improve on an existing program, our recognition experts will help review your needs, and tailor a service recognition program and customized award packets that's perfect for your organization.

See more about our Service Awards Program

See what's included at each award level
See all your award packet customization options

Video overview

of service anniversary awards



Quality Employee Recognition programs, such as Employee Service Awards from Select-Your-Gift, can signicantly improve Employee Engagement levels in your organization. More about the value and impact of higher employee engagement levels.

Employee Service Awards from Select-Your-Gift, include:

Each Service Anniversary Award Packet includes everything needed for your award presentation. There are many options, and package levels available to tailor your service milestone awards. No minimum order quantities, no contracts to sign, and employee satisfaction is 100% guaranteed.

Get this Free Manager's Guide when you contact us. It offers helpful advice and tips on designing and starting your years of service awards program.
---
Tips for Early Service Recognition
When Starting a Service Anniversary Award Program, or enhancing an existing one, be sure to consider the current trend toward earlier recognition of employee service milestones.
We have seen a steady expansion of the standard intervals for service anniversary awards. From the typical 5, 10, and 15 years (etc), to programs that also include EARLY Service Recognition. More companies are now recognizing employees at one year, two and three year milestones.
According to the Bureau of Labor Statistics, the length of time younger employees stay at their jobs is shortening to 5 years of less. In order for companies to encourage employees to stay longer, they need to get them enagaged, acknowledge their contributions, and reward them earlier and more often. Early service recognition may even give your company a competitive advange by helping to keep valuable employees longer than the average.
Other helpful Service Recognition articles:
Contact us now and Request a Free information packet
We'll send a sample Employee Service Award Presentation Packet and sample catalogs, and you'll immediately receive a link to download the FREE eBook.