Select-Your-Gift makes Recognition easy. With quality Gift-of-Choice Service Recognition packets, we will help you tailor and create the perfect Service Awards Program to show your employees that their contributions and loyalty is valued.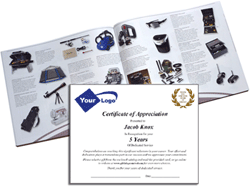 Recognizing service milestones with the presentation of a recognition certificate and a gift, is the perfect way to show employees you acknowledge and appreciate their dedicated service to your organization.
Our easy to start, and easy to administer program includes everything needed for your service award. Details - see what's included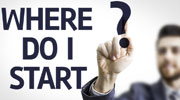 Contact us today, and we'll help you get started. We'll quickly forward an information package with a sample Employee Service Recognition packet, sample catalogs and certificate, tailoring options, and pricing. Your dedicated recognition specialist will provide personal guidance and assistance and will be your main point-of-contact.
Select-Your-Gift wants to make your employee recognition job easier! Get started now!

---