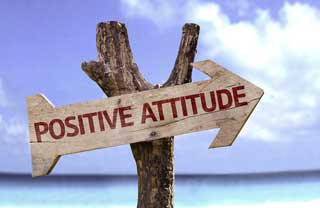 Continuing in the Manager's Guide to Recognition, this page reviews a strategy and provides employee recognition ideas to help you create a Culture of Recognition in your organization.

Employee Recognition is all about improving employee morale and attitude. When management focuses on employee morale, most organizations will not only see a dramatic improvement in productivity - it will also influence everything and everyone in your company.
Employee Recognition does much more than just make people feel good. Showing appreciation and providing recognition awards are very effective communication tools to help you reinforce the behaviors you want repeated.
Create a Culture of Recognition and Encouragement
To create a Culture of Recognition, you'll need many employee recognition programs, or components, to provide for Continual Recognition. All working together to help employees feel recognized and appreciated. Your actions will boost their morale, and make them more motivated and engaged. Here's a few Employee Recognition Program ideas to consider:
Employee Appreciation Day - National Employee Appreciation Day is observed annually on the first Friday in March. This day was designated as a way to recognize ALL employees, celebrating their contributions to the organization's success.

Employee Gifts for the Holidays - show appreciation for their hard work with a Christmas gift they'll love and remember. Our Gift-of-Choice Catalog Packets can be prepared with your company's Christmas message and logo. A Virtual - emailed options is also available for your remote workers. (details)

Years of Service Awards & Recognition - Service Awards Programs are a valuable part of your recognition strategy, and recognizes employees for the time they have invested in your company, and the important contributions they have made. Select-Your-Gift makes it easy. (details)

Monthly Awards – Such as: Employee-of-the-Month, Outstanding Customer Service, Attendance, Safety, and more. (details)

Spot Recognition - Reward desired actions as they occur. Recognition is most effective when given On-the-Spot! With this option, we make it easy. Just add your message to the included Note Card, and present to the employee. Awards are instantly redeemable online. Many price level options. (details)

Peer-to-Peer Recognition - Surveys have found that employees also value getting praise and recognition from their peers, using peer-to-peer recognition programs. Peers know what others are doing on a day to day basis, so when a co-worker thanks someone for their efforts, the impact is very meaningful.

Points-Based Recognition - Employee Point-programs are powerful motivators, and are the best recognition solution when employees have multiple opportunities to earn and bank points for various achievements. (details)

Safety Incentives Programs - to recognize employees for their safety performance, or for attending safety training. (details)

Sales Incentives - Contests and Awards for specific groups of people during a defined periods of time, as a means to encourage increasing attainment. (details)

Suggestion Program - Employees are a valuable resource for new ideas. This program to will encourage them to identify specific problems or opportunities to improve. (details)

Team Awards – Recognize and Reward a team's efforts and success. Doing so encourages everyone on the team, and creates a sense they're all in it together, and every person is valuable to the organization.
For recognition to be most effective, employees must feel that it's sincere and heartfelt. When the employee's manager presents the award and gives personal comments about the achievement, the employee will feel really appreciated.
---
Click next: Manager's Guide - Creating Excitement about Employee Recognition

---
Contact Us Today - We make employee recognition EASY.
Call to talk to a Recognition Specialist
630-954-1287 (M-F, 8:30 am - 5:00 pm CST),
or
Use the FORM below to request FREE information.
Select-Your-Gift will send an information packet, and will work closely with you to develop and manage efficient, effective and cost-saving recognition solutions.
Why Select-Your-Gift for your Employee Recognition?
A dedicated recognition specialist will be assigned as your single point of contact and will always be available for assistance.
We have extensive experience designing and implementing many types of recognition programs, and will guide you to the best employee recognition program ideas for your company.
Quality products, programs, and services at the lowest cost
Prompt award fulfillment with 100% satisfaction guaranteed