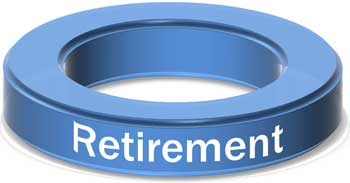 Retirement marks a significant milestone in an employee's journey with your company. Those who have dedicated their careers to your organization deserve special recognition as they embark on this new chapter of their life.

This special recognition and gift will have a significant impact and leave them with a profound sense of fulfillment, knowing they made a difference in your organization .
To make your employee retirement recognition event truly special and memorable, consider the following tips:

Celebrate and Remember: Make the retirement event a time of celebration and reflection, where colleagues can honor the retiree's achievements. Take the opportunity to discuss the retiree's relationships and the valued contributions they made to your organization.
Express Appreciation: Show your sincere gratitude by including a special Thank You gift of their choice. This thoughtful gesture conveys respect and appreciation for the retiree's years of dedicated service. Your gift will serve as lasting reminders of their impactful career.
Retirement Celebration Luncheon: If feasible, extend an invitation to a special luncheon in the retiree's honor, attended by a select group of peers and senior management. By organizing this celebration, you not only honor the retiree but also demonstrate to all employees the value you place on their contributions and dedicated service.
Select-Your-Gift offers retirement gifts that fit any budget with Gift-of-Choice Award Packets, personalized for your retiring employee. When you partner with us, we'll make it easy for you to create perfect retirement recognition award packages, regardless of budget.
---

Traditionally, employee service recognition starts at a 5 year work anniversary, but today, many organizations are starting much earlier, beginning at 1 and 2 year milestones.

---
Click next to continue reading the Guide to Employee Service Awards

Prev: 25-Years of Service Next: Ideas for Service Awards
Or, see Service Award Guide's contents (List of Topics) to jump to specific topics
---
Call now to talk to a Recognition Specialist
call 630-954-1287 (M-F, 8:30 am - 5:00 pm CST),
or
Use the FORM below to
request FREE information.