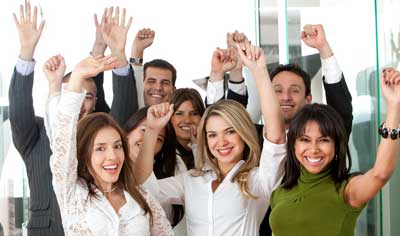 Employee Recognition is all about showing appreciation to your staff, and will to help improve morale and boost the general attitude and happiness of your employees. High employee morale is essential to improved productivity, retention, and even the success of your company.

With a culture-of-recognition, your organization will create a sense of purpose, team loyalty and pride, along with a trust and faith in it's leadership. It influences everything and everyone in the company.

Service Awards can help with Employee Retention: In 2021 and continuing in 2022, many companies experienced what is being called "The Great Resignation". To stop the exodus and even reverse it to enable your company to attract new motivated employees, we first need to understand what's driving people to quit. See how to make some transformative changes to not only stop the resignations of current employees, but help you transform into the kind of organization that can attract quality talent.
In this continuation of the Manager's Guide to Service Awards, this section addresses the Value of this unique and important type of recognition.
Service Award Programs provide great opportunities for management to acknowledge employees for their experience, knowledge and contributions, as well as to show appreciation for their long service.
When employees are honored in front of their peers with a formal award presentation, they will feel valued and appreciated. Formally celebrating a service milestone actually enhances the value of the recognition.
Key Points:
Organizations that focus on employee recognition will see a dramatic improvement in employee engagement and morale, which in turn will improve productivity. Studies have shown that as long as management continues to work on creating a culture of employee recognition, productivity should steadily improve.
A Service Recognition Program should be the foundation of every company's comprehensive recognition strategy.

Employees Want Recognition! Actually, we ALL want it. We want it from our parents, from our teachers, from our friends, and from our work.
According to a Work study published by Randstad, over 75% of employees said feeling valued was more important than a list of other options. Employees want and need to feel appreciated and be recognized for their achievements and service.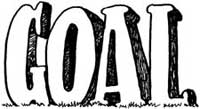 Engaged Employees is the ultimate Goal !

The goal of every Employee Recognition Program, including Service Awards, is to make employees feel appreciated. When that happens, employees will:
work harder, often going above and beyond to help their peers and customers
tend to be more loyal, and stay longer
have increased morale, become more motivated, engaged, and productive
To achieve high levels of employee engagement and morale requires lots of Recognition.

This includes programs such as Service Awards, Exceptional Performance Awards, Peer-to-Peer Recognition, Holiday Gifts, and many other ways to continually recognize and reward employee loyalty, achievements and contributions.
Click next to continue reading the Guide to Employee Service Awards

Prev: Beginning of Service Awards Next: Today's Service Award Trends
Or, see Service Award Guide's contents (List of Topics) to jump to specific topics
---
Ready to Start? - Take the first step to get your Service Award Program started!
Call now to talk to a Recognition Specialist
call 630-954-1287 (M-F, 8:30 am - 5:00 pm CST),
or
Use the FORM below to request FREE information.