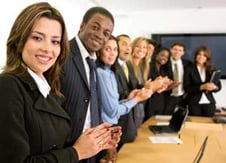 Recognition is not only needed with today's workforce, it's essential for companies to succeed and prosper.

Studies show that companies with a strategy to create a culture of recognition, are the most successful companies.
What is a Culture of Recognition? It means the organization intentionally creates and supports a strategy of continual employee recognition. These companies understand that employee recognition is critical to attracting the best employees and then satisfying, motivating and retaining your most valued employees.

What is the Purpose of Employee Recognition?
Employee Recognition allows management to acknowledge and show appreciation for an individual's behavior, efforts, or accomplishments.
Recognition provides managers a way to provide positive feedback, to express appreciation, and to offer praise for actions you want repeated. Giving positive, praising feedback, along with information on the value of the achievement and how it supports your business goals and your company's values. This type of feedback creates a lasting and motivating impact on the employee
By showing appreciation and praise, employees will feel their achievements or actions are valued. Their job satisfaction will rise and they'll be more motivated to continue or improve their performance.
We all have a need to be appreciated to feel good about ourselves and the work we are doing. In the workplace, employee recognition is essential to provide that sense of appreciation through praise and recognition.
Continual recognition is key to motivating and retaining your best people, and is supported in a workplace study by Gallup. In their research, they found that, in many companies, it's not uncommon for employees to feel that their best efforts are routinely ignored. As a result, those not feeling adequately recognized, are twice as likely to quit.
Continual Recognition can change everything!
Providing employees with deserved, authentic recognition that is done frequently, and timely, is the most important factor to improve employee engagement.
How frequenly should recognition be provided?
Gallup's study found that it's important to provide employees with frequent positive feedback and recognition, recommending every seven days. And not all recognition needs to include an award. It can be as simple as a personal note or thank-you card from their manager.
---
When starting or updating your Employee Recognition Strategy,
see these Ideas, Tips, and Best Practices:
---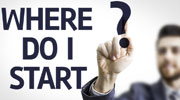 Select-Your-Gift can help you get started.
Let's begin by setting a time to review your goals!
Call now to talk to a Recognition Specialist
630-954-1287 (M-F, 8:30 am - 5:00 pm CST),
- or -
Use the FORM below to request FREE information.
Select-Your-Gift will work closely with you to develop and manage efficient, effective and cost-saving recognition solutions.