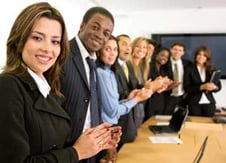 This guide addresses what is needed for today's workforce. It provides recognition criteria, information, ideas and tips to help you create and support a strategy of continual recognition in your organization.
To begin, let's start with a definition:

Employee Recognition is the acknowledgment of an individual's behavior, efforts, or accomplishments supporting your business goals and your company's values.
The most successful companies focus on recognizing their most important asset: their people. Studies have shown that employee recognition is critical to satisfying, motivating and retaining your most valued employees.
Recognition, when done correctly, has been proven to increase employee engagement, producing impressive benefits to organizations. Engaged employees are generally happier, more productive, and provide higher quality products and services.
Due to the enormous benefits of employee recognition programs, every organization should have a goal to make employee appreciation and recognition an integral part of their ongoing corporate strategy.

A SHRM* survey showed that almost 80% of employees surveyed said that the lack of appreciation and recognition was one of the main reasons they would leave their current job. Remember, there's no such thing as too much recognition! * SHRM - Society for Human Resource Management
Most organizations already understand the benefits of recognition, so why aren't we doing better?
The problem, according to a recent survey, is that almost 2 out of 3 employees in the U.S. are still not engaged. That's not surprising since the survey also shows almost 65% of the employees received no recognition.
Continual Recognition can change everything!
This Guide to Employee Recognition reviews: the value of creating a recognition culture in your organization, using different types of recognition programs, and how to get managers and employees excited about recognition.
---
next: What Continual Recognition could do for your company


---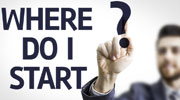 Select-Your-Gift can help you get started.
Let's begin by setting a time to review your goals!
Call now to talk to a Recognition Specialist
630-954-1287 (M-F, 8:30 am - 5:00 pm CST),
- or -
Use the FORM below to request FREE information.
Select-Your-Gift will work closely with you to develop and manage efficient, effective and cost-saving recognition solutions.