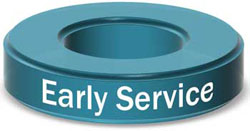 ON-BOARDING - is a formal strategy and a defined process to quickly integrate a new employee into your organization and culture. It should be designed to help employees acquire the necessary knowledge, skills, and behaviors to become effective and productive members.
The VALUE of a well-defined new-hire On-boarding process:
Removes the mystery of the new job, work space, and their fellow employees
Helps new hires feel welcomed, valued, and prepared for their new role
Provides a quick and effective way to promote positive attitudes and work habits
Increases engagement by helping new hires get up to speed more quickly
Reduces the time it takes to become contributing members of your organization
Helps instill a sense of belonging
Increases employee retention
How long should the On-Boarding Process take?
Studies have shown that the ideal length for this activity is about three months. Less than that is just not sufficient to make a significant impact on the employee. Too short, or no on-boarding process at all, can negatively affect a new hire, and increases the chances they will not stay very long.
On-boarding is the best time and best way to initiate and cultivate relationships with your new talent, establishing a bond between management and more seasoned employees at this crucial stage in their employment.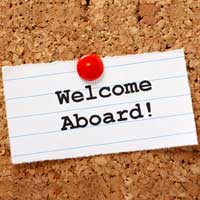 Recognizing Employees at the completion of your Onboarding process lets them know, from the very start, that their new employer appreciates them and values their contributions to the company.

Consider the use of low-cost awards at the completion of the on-boarding process. These awards are part of the Early Service Recognition category, within your Service Recognition Program.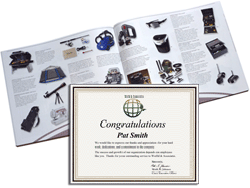 Recognition awards, given at the completion of your on-boarding process, need not be expensive - it's the thought that counts. Select-Your-Gift makes it easy with options for very low cost gift-of-choice Award Packets for this type of recognition.
Click next to continue reading the Guide to Employee Service Awards

Prev: Early Service Recognition Next: Traditional Service Milestones
Or, see Service Award Guide's contents (List of Topics) to jump to specific topics
---
Call now to talk to a Recognition Specialist
call 630-954-1287 (M-F, 8:30 am - 5:00 pm CST),
or
Use the FORM below to request FREE information.