Traditionally, the Years of Service milestones that are most often recognized are employment anniversaries beginning with the employee's fifth service anniversary, and at each 5-year increment thereafter.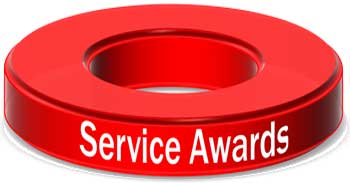 Companies that recognize employee milestones know that service awards are powerful and cost effective ways to reward loyalty, significant contributions and valued experience.

When management also takes the time to present service recognition to employees, along with acknowledging and praising their service, they will feel important, special, and valued.
Awards included as part of the milestone recognition will make the event more memorable, and will have a lasting, positive impact on all the employees.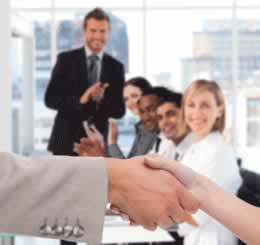 In addition to the traditional service anniversaries (beginning at 5-years), today we're seeing an expansion of service recognition programs to include awards given at the completion of 1, 2 and 3-years.

Service Awards given prior to the fifth anniversary are called Early Service Recognition, and includes recognition given at the completion of a company's new-hire Onboarding process.
Giving service recognition earlier is a great way to build morale as you show your newest members, your appreciation for their loyalty and contributions.
---

Traditionally, employee service recognition starts at a 5 year work anniversary, but today, many organizations are starting much earlier, beginning at 1, 2 and 3-Year milestones.

---
Click next to continue reading the Guide to Employee Service Awards

Prev: Recognizing New Hires Next: Special 25 Year Recognition
Or, see Service Award Guide's contents (List of Topics) to jump to specific topics
---
Call now to talk to a Recognition Specialist
call 630-954-1287 (M-F, 8:30 am - 5:00 pm CST),
or
Use the FORM below to
request FREE information.