Catching up missed milestones when starting new Service Award Programs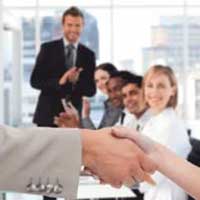 When starting a new service award program, the issue of what to do about past, unrecognized milestones always occurs.
There has to be a date set as an arbitrary starting point for your new employee service awards program. But what should be done for those who have passed previous length of service milestones without any recognition?
Here's how to create a positive experience when starting a new Employee Service Recognition Program. Since the purpose of your new employee service program is to demonstrate that long service is valued, it is best to initially recognize all who recently reached a defined service milestone before your new program's start date.
To not do so may cause the people you most need to honor to be unhappy with your new length of service recognition program.
This solution is the one we see used most often to address these employees:
For any employees who has recently passed one of your defined milestones, give an award for their last missed milestone, while excluding any employee who will reach a new milestone in the current year (the year your program starts).
Include these employee service awards on your intial order list, and have management present them, along with the others, in meaningful presentations.
Award Values: Define the value of the employee service awards for each length of service milestone: An amount of $10 to $20 per year of service is a good starting point. However, your budget will dictate the amount you designate.