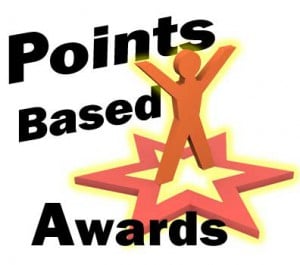 Employee Point Program Benefits
A points-based reward system for employees could be perfect for motivating your organization.
If you're planning to reward employees for many different actions - over time, and allow them to receive and save point-rewards, to be redeemable for merchandise awards, then you are at the right place.
We offer different options to fits your needs and budget.