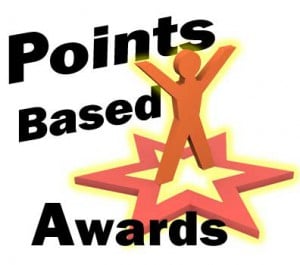 mployee Point Based Recognition Program Benefits
A points-based rewards program for employees could be perfect for motivating your organization, and to help build a Culture of Recognition.
If you're planning to reward Points when recognizing employees for many different actions and behaviors, and allow them to redeem their accumulated points for merchandise awards, then a points-based solution is the answer.
Depending on the functionality needed in your employee recognition program, and your awards budget, there are a few different solutions available to help implement an cost-effective points based solution for your company.