Employee Recognition - benefits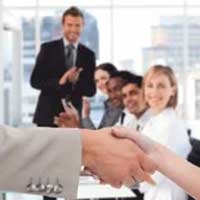 Continually recognizing and rewarding employees in many different ways, is an important component in your overall plan to increase employee engagement and productivity.
Recognizing and rewarding employees helps reduce the corporate risks that could result from low morale, lower engagement levels, and frequent employee turnover.
A comprehensive employee recognition program can help increase your organization's potential for success.
Management should be recognizing and rewarding employees as a necessary, and on-going part of the company's operating costs, vital to your success and profitability.
To your employees, recognition programs demonstrate how much you value them, and respect them for who they are and what they do. Many studies have proven that employee recognition can increase productivity and raise revenues.
An employee recognition tip for you to remember is that not recognizing your loyal and motivated employees paves the way for negative results such as lower morale, reduced quality of work, apathy, and even resentment.
Just as there are many factors affecting employee morale, engagement and loyalty, there are many employee recognition ideas needed to effect improvement. Programs that effectively motivate, coach, recognize, reward and thank employees, can make a big difference in every organization.
A well thought out corporate strategy, implemented using various forms of recognition and programs, can significantly improve the performance of your employees and your company.
Select-Your-Gift can guide you through the process of selecting and tailoring the best recognition programs for your organization.
For more information about the many easy to use and customizable employee recognition programs available for your business, see Employee Recognition Programs from Select-Your-Gift, Inc.
Or, click below to get information sent to you!